Community Engagement Programme
Stand Against Violence was established in 2005 in response to the murder of 17-year-old Lloyd Fouracre, who was beaten to death by a group of drunken youths.
The Community Engagement Programme has been designed to raise awareness of the impact of violence, through volunteers in their local communities. It is an aspirational project that aims to create positive change to attitudes towards violence across the UK.
Aim
Research shows a wide range of factors contribute to violence this is illustrated in the Ecological Model, with examples of risks labelled at each level.
By building a community of volunteers taking action to reduce violence in their communities, Stand Against Violence can encourage a collective responsibility for ridding society of violence.
The programme will raise people's awareness of the consequences of violence and empower them to explore what they can do to make a difference. Research shows in the community section of the Ecological Model, factors that individuals can influence include social depravation, positive community cohesion and social inclusion. The aim of this project is to encourage tangible actions which improve people's environment both physically and mentally, encouraging pro-social behaviours which reduce the risk of violence in communities.
Societal
Community
Relationship
Individual
Societal
Rapid social change
Gender, social and economic inequalities
Poverty
Weak economic safety nets
Poor rule of law
Cultural norms that support violence
Community
Poverty
High crime levels
High residential mobility
High unemployment
Local illicit drug trade
Situational factors
Relationship
Victim of child maltreatment
Psychological / personality disorder
Alcohol / substance abuse
History of violent behaviour
Individual
Poor parenting practices
Marital discord
Violent parental conflict
Low socioeconomic household status
Friends that engage in violence
How can you help?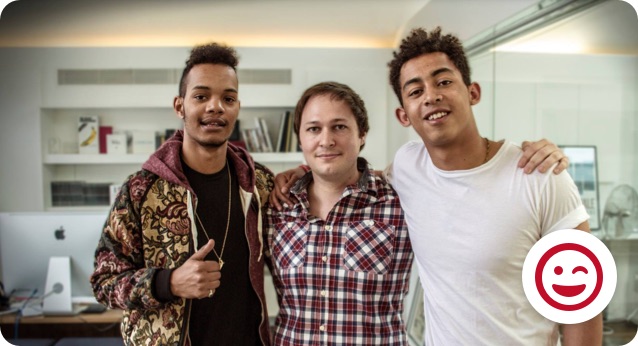 Become a Stand Against Violence Supporter
What is a Stand Against Violence Supporter?
A Stand Against Violence Supporter is someone who learns about the impact of violence so they can make a difference in their community.
What do Stand Against Violence Supporters Do?
Stand Against Violence Supporters help reduce violence in their communities by taking positive actions both big and small – to make a difference.
These actions can range from being positive, having a conversation about violence to physically improving their local area like planting bulbs or volunteering their time to support others.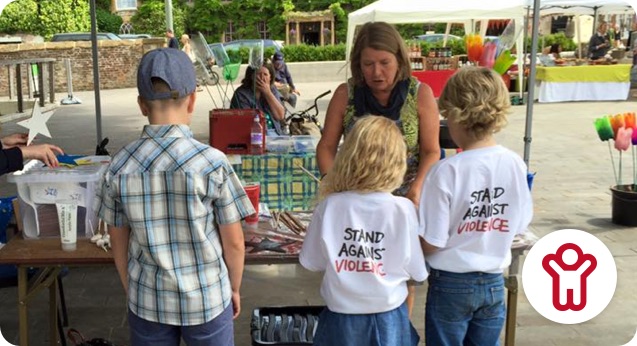 Become a Stand Against Violence Campaigner?
What is a Stand Against Violence Campaigner?
A Stand Against Violence Campaigner is a person who encourages others to take action, to prevent violence in their community. They share the impact of violence and highlight what people can do to help.
What do Stand Against Violence Campaigners do?They arrange Stand Against Violence Supporter Session's, usually within their existing networks, such as a book club, friendship group or amongst colleagues as work. Resources are provided for them on the Stand Against Violence website including the core talk, a scripted version of Lloyds Story that can be delivered without the use of a PowerPoint.