What a Night!
Sunday 10th November, 2013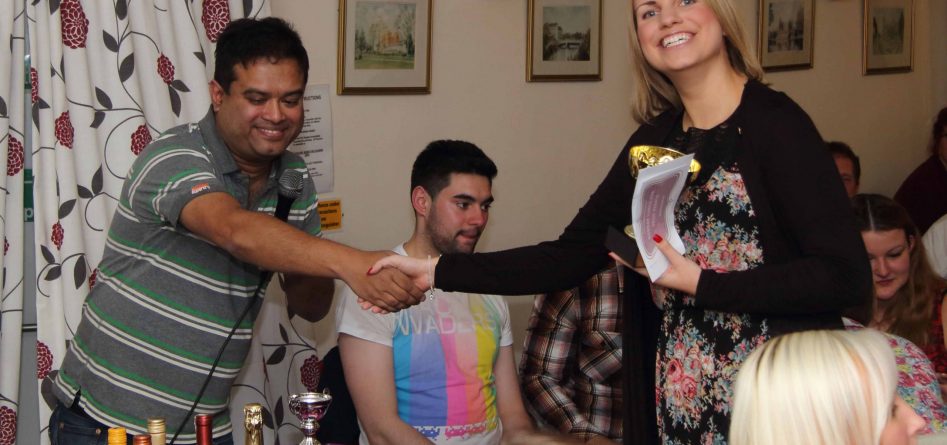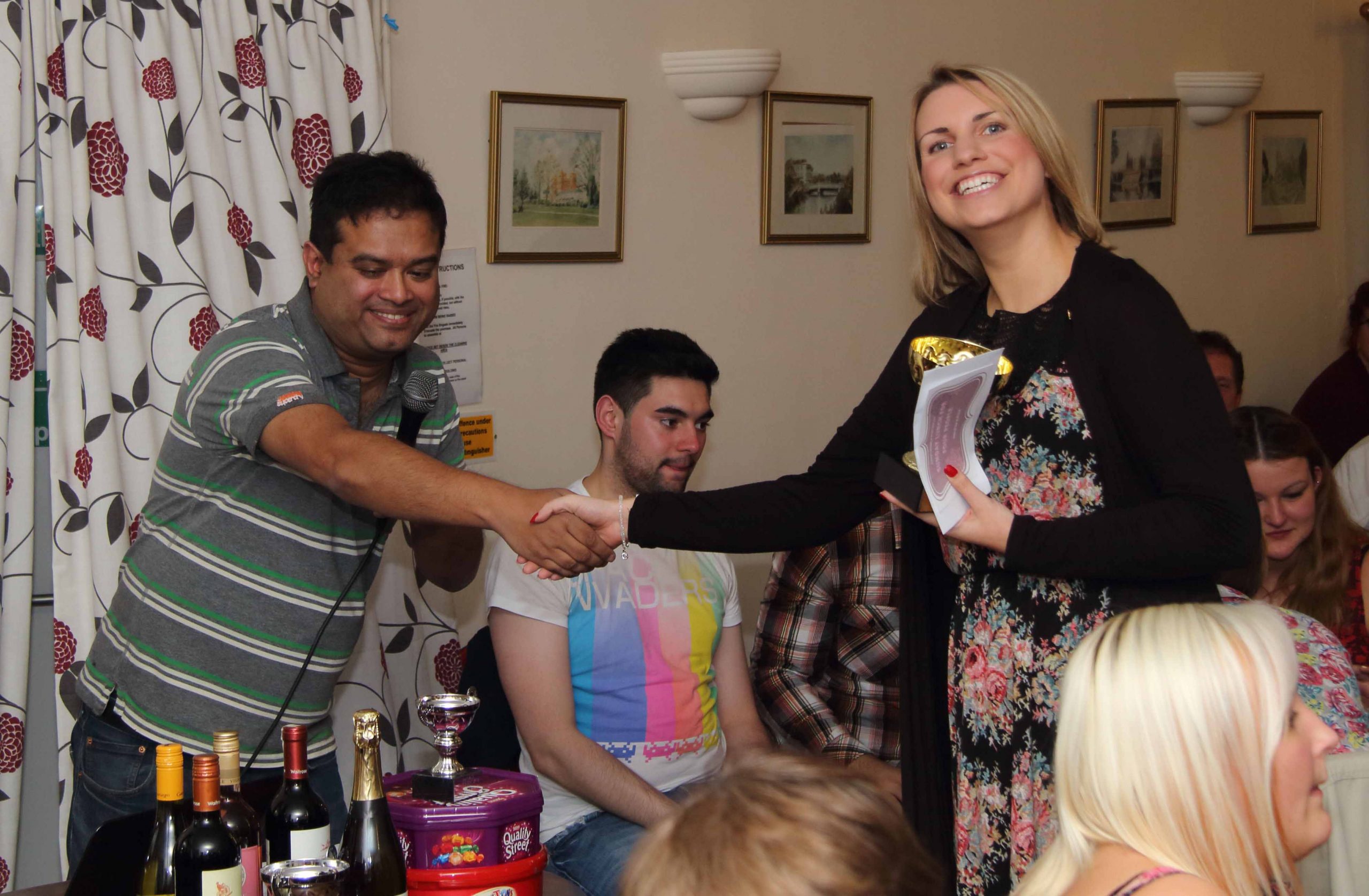 A fantastic night was had by all who attended the Stand Against Violence Quiz hosted by our amazing patron Paul Sinha.
There were over 110 people at Vivary Park Gold club for the quiz night which consisted of 3 rounds of questions. Paul's exceptional knowledge and skills at quiz hosting shone through and thanks to everyone who attended we raised £1,400 for the charity.
We had some great raffle prizes including a Fortnum and Masons hamper worth £80, a Harrods teddy bear, a M&S mulled wine making kit and a lovely bottle of Moet. The gentleman who won the Moet donated it back to the charity as an auction item and Paul successfully auctioned it for £80. A huge thank you to that very kind man.
The intelligent winners of the quiz walked away with a lovely trophy donated by Alpha Trophies of Taunton and also a free carvery at the golf club for 5. Vivary Park golf club is open to non members for food through out the week and they do a delicious carvery so an amazing prize. The 2 runners up also got trophies, wine and chocolates and well done to the loosing team too who secured a multipack of Maltesers!
Paul has already said he would be keen to run it again next year so for those who missed out keep an eye out on our facebook page for this. It was a sell out so do make sure you get your tickets early!
All the trustees would like to thank Paul Sinha for giving his time and support to the evening as well as a huge thank you to Eddie at Vivary Park golf course for the donation of the venue. Thank you to everyone who came and supported the evening and we hope to see some of you next year.
Thank you to Steve Hopper for the great pictures!